About Us
San Antonio Brass - San Antonio Brass Band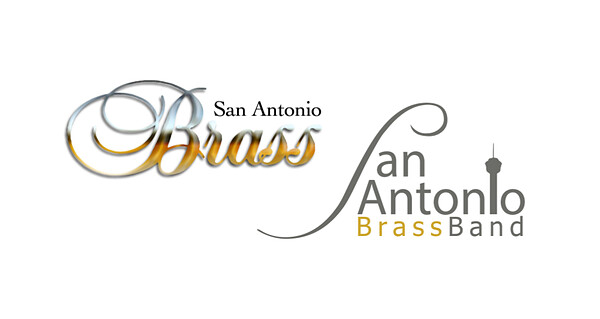 Comprised of some of the finest brass players in Texas, the San Antonio Brass (SAB) has been South Texas's premier brass ensemble for over 30 years. Since its founding in 1982, the SAB has contributed to the cultural life of San Antonio, Bexar County and the state of Texas through its performances and educational programs.
Past SAB projects have included world premieres of new compositions, an album of Christmas music, and collaborations with the Texas Music Educators Association, Children's Chorus of San Antonio, the Cactus Pear Music Festival, the Guadalupe Dance Company and the Jim Cullum Jazz Band. The SAB has presented educational programs including the San Antonio Brass Camp at St. Mary's University, Brass in the Class and B.E.S.T. (Brass Ensemble Summer Training) as well as participating in the City of San Antonio Neighborhood Arts Program.
In 2016 the Board of Directors of the San Antonio Brass, Inc. chose to embark on our latest project: a Brass Band. Under the umbrella of the San Antonio Brass, Inc. the San Antonio BrassBand (SABB) is an association that promotes the "British Brass Band" style which consists of many traditional compositions such as marches, classical transcriptions and "pop" literature as well as pieces composed specifically for brass bands and brass band competitions. Seeking to provide inspiration and collegial camaraderie throughout the local community of brass playing artists and also brass enthusiasts and aficionados and the concert attending public, the San Antonio BrassBand is dedicated to achieving the highest levels of musical performance.
In 2018 the SABB competed in its first North American Brass Band Association (NABBA) Championship Contest held on April 6-7 at the Embassy Theatre in Fort Wayne, Indiana. As a result of SABB's hard work and excellent preparation by founding conductor Dr. John Carroll, the judges awarded first place in Section 1 to the SABB with a total of 294 points out of a possible 300. Now under the direction of Dr. Matthew Mireles the SABB continues to perform local concerts and compete at the national level, moving up to the highly competitive Championship Level at NABBA.
Dr. Mireles is a San Antonio native who graduated from Brackenridge High School and attended undergraduate school at St. Mary's University. He then recieved his Masters Degree from the University of Alabama and his DMA from the University of Wisconsin. Dr. Mireles is currently the Director of Bands at St. Mary's University as well as Chair of the Department of Music.

The San Antonio Brass is a 501(c)3 not-for-profit organization. Donations supporting the artistic and educational activities of the San Antonio Brass can be sent to:

San Antonio Brass
P.O. Box 2552
San Antonio, TX 78299

For more information on how you can support the San Antonio Brass as a volunteer or a donor, please contact us at info@sabrass.org.